Live betting has been gaining popularity recently and has created a playground for action junkies. Because live betting includes bets while the game is being played, there are a variety of betting options. There are bets on every pitch, every kick and every completed pass, plus a multitude of other conditions. Because bets happen during the action, you can expect fluid spreads during the game.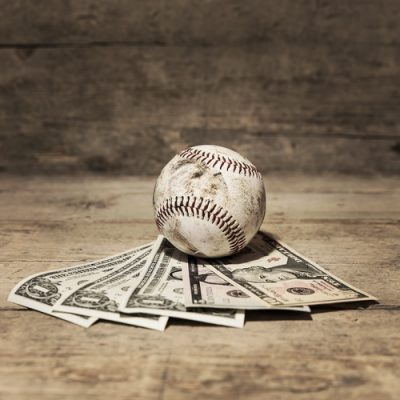 Why Live Betting Is Appealing
Live betting is appealing to the professional sports bettor and the casual gambler, alike. For the recreational gambler, live betting makes watching the game more interesting. And, for those who bet on a more regular basis, live betting provides options to maximize wins and minimize losses.
For example, if you bet on a football game, you might notice your team's quarterback isn't connecting with his favorite receiver. Or, after half-time, you notice a big change in the defense as they adjust to the opposing team's offense. Either way, your observations can help you make shrewd bets as the game progresses.
Tips for Success
Live betting can initially be an intimidating prospect. With a variety of betting options and results happening as frequently as every minute, live betting can be overwhelming. To ensure you are comfortable with taking the plunge, be selective with your bets and establish hard limits.
One of the most important things to remember when live betting is that the odds are constantly changing. This means that timing is everything. So much of your success relies on the feel and flow of the game, and you only get that from watching it. So make sure you turn on your television.
Here are a few other strategies to help you be successful:
Bet Within Your Bankroll: Any responsible gambler needs to play within his or her bankroll. The challenge with live betting is the amount of betting opportunities available and how quickly things can change. It is recommended to use no more than 2 percent of your available funds to place a bet. This recommendation gives you the flexibility to hedge your bets as the game progresses to stay profitable.
Bet Pre-Game: Laying a bet pre-game gives you a starting point for using live betting to increase profits or to recover from losses. It puts some structure around the game and the available betting options during the game. By throwing bets into a live game without some starting reference, it is easy to find yourself betting without a strategy. And to be successful in live betting, you need to have a solid strategy before the game starts instead of relying on spur of the moment decisions.
Stick With a Strategy: Whether you decide to bet based on the numbers or to use your instinct, it is important to be consistent with your strategy. As you become more comfortable and more knowledgeable with live betting, you can tweak your strategy to help you develop a game plan using the action of the game to drive your bets.
Your powers of observation are a key component when live betting. Watch the lines and try to anticipate which way it will move. As you can imagine, live betting is fast and action-packed. It is important to stick to your strategy. This means you need to forget about making up a loss and, most importantly, to bet with your head and keep your emotions out of it.
There is no argument that gambling is a form of entertainment that revolves around action. And when you up the ante with live betting, any game you watch becomes more exciting, whether you win or lose.