About Online Casino Bluebook
Welcome to OnlineCasinoBluebook.com, the best resource for online gambling and casinos. The website's main purpose is to provide online gamblers with all they need to know about various brands of online casinos. In addition to their pros & cons, the games they offer, promotions, and more. We also provide informative content about sportsbooks and poker rooms. OnlineCasinoBluebook.com is the best place for players to get information about online gambling. We make sure that the content is updated and fresh and strive to continually enhance our knowledge base.
OnlineCasinoBluebook.com offers two types of reviews. There are casino reviews that are written and researched by our professional staff and also reviews that are published by our readers. Having two types of reviews helps our users with a way to see professional opinions on the casino. Then read the views of regular players so that they can form an in-depth and accurate picture.
Casino Reviews
These online casino reviews are submitted, scrutinized, and researched by our professional editorial staff. Having a process like this ensures that players get a neutral and sophisticated look. Along with a solid base of comparisons between the different online casinos. Our casino reviews cover every single aspect of the casino. Including the quality of customer service, the software, ease of use, as well as bonuses and the variety of games.
Customer Reviews
OnlineCasinoBluebook.com gives our readers the power to publish content. Players can give their opinion about certain games and casinos. Although a professional opinion might be more researched, personal user opinion can be quite useful, and users may find it easier to relate. It is also one of the best ways to help readers know if they should choose a particular casino or a specific game.
Top 10 Online Casino List
There are thousands of online casinos on the internet with tens of new casinos entering the scene regularly. Having this many casinos can make it quite hard for new players to know where to play or even where to start looking. Online Casino saturation is why at OnlineCasinoBluebook.com. We provide players with a top 10 list of online casinos that lets them narrow down the choices.
Casino Tutorials
Because we are passionate about online casinos and gaming, we also provide educational content around casino strategies and gaming tutorials. These guides and tips provide new players with the information they need to get started on their online gambling journey. These guides are provided as a way to encourage players to engage in playing at new casino websites by providing them with the simplest and clearest explanations on how to play, where to play and how to make the most in winnings.
OCBB Team
Our team of passionate writers has decades of experience in the casino industry. We are proud to share their articles with you. From poker tips to card counting strategy, our writers are in the know. Learn how to become a better player with our team's advice and years of knowledge. Be sure to check out the Authors page to easily find each article written by them.
Tadas Peckaitis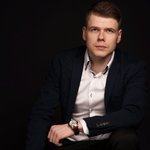 Tadas is a professional poker player and coach. He has been playing professionally since 2009. Tadas has taught hundreds of players how to analyze their poker game and become more successful. He specializes in helping players understand the game of poker. Tadas has a unique teaching style for players of all skill levels. His solid poker tips can help even the most novice players win more!
John Grochowski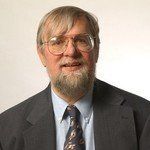 John is a gambling guru and has been writing about the casino industry since 1994. He's written a large number of books. John has a wealth of experience playing and mastering craps, video poker, and slots. He has fantastic insight into strategies to help players improve their game, and most importantly have fun.
Kim Yuhl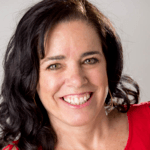 Kim is an overall rock star in life! She is a jack of all trades. Her specialty is writing about travel, lifestyle and everything poker. She is extremely keen on staying up to date on all things in the casino industry. Kim has published hundreds of articles and loves playing poker in her free time.
Marc Meltzer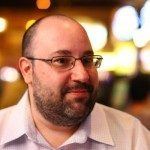 Born and raised in the South Bronx, Marc is a die-hard Yankees, Jets and overall sports fan. He enjoys writing about Vegas and covers all topics related to gambling. His blog dives deep into the culture of Vegas and the many casinos there. Marc has been obsessed with playing casino games from a young age.
Robbie Strazynski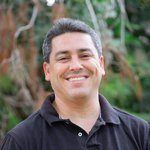 Robbie owns and operates the Cardplayer Lifestyle blog. His blog is one of the most popular poker sites to date. Robbie is The Poker Guy! He brings his skills and years of expertise to our blog. Robbie is a well-rounded writer who is at the forefront of reporting everything in the casino industry.
Contact Us
Visitors and readers of OnlineCasinoBluebook.com are more than welcome to contact us for any given reason. No matter how simple it is. They can contact us if they need to submit a review or need to complain about anything. Visitors will find different emails for various assigned purposes in the Contact Us section of the website.