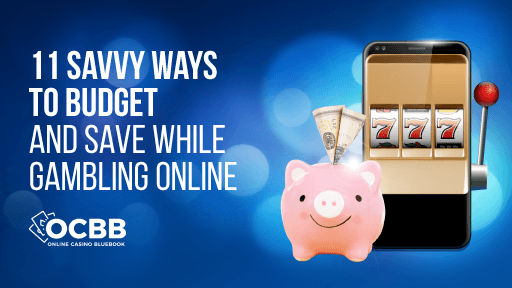 With most businesses flourishing in the online sphere, the online gambling genre is no different, and this multi-billion dollar industry has grown extensively over the last few years. Like any other online game, online casinos are just a click away, and what's more, there is the opportunity to win real hard cash. In reality, this is one of the most popular forms of entertainment, and winnings are just an appealing addition.
How to get more bang for your buck:
Be disciplined with your cash – know your odds! Knowledge is power. All successful gamblers understand the math behind the games they choose to play.
1. The Best Odds
Choose an online casino with a higher RTP percentage. RTP is essential when choosing where to deposit your hard-earned cash. If it offers you poor odds of winning, then you better find a real money casino game that best suits your requirements. The return to player (RTP) can vary between casino games, particularly with online slots. Managing your money at a casino requires self-control.
2. Set a Strict Budget
Regardless of whether you set up a specific account for gambling expenses, you should always plan ahead for how much money you are willing to spend at an online casino. For example, if you have $800 in your discretionary funds and can afford to lose $300, set that as your budget. No matter what – Stick to it! Only bet what you can afford to lose.
3. Do Not Borrow:
Avoid credit lines and bankroll advances. These are easy ways to over-extend yourself. Never borrow money to gamble because you have to pay that money back regardless of whether you win or lose. Adding debt to your financial portfolio hurts your credit. The old adage "don't bite off more than you can chew" applies to managing your money as much as it does to eating dinner.
4. Limit Playing time:
It's very tempting to get caught up in marathon-playing, especially when playing online, because you can play at any time and anywhere. Take breaks in between sessions, keep your mind sharp. To add to that, don't drink while gambling – never a good idea. Most people tend to overspend when intoxicated.
5. Quit while ahead:
Remember the law of gravity — what goes up must come down. Casino profits soar when players get greedy. Quitting with a small win is far better than losing your shirt, car, or even house.
6. Set Win/ Loss limits :
Similar to investors, gamblers should also set win and loss limits. Decide an amount you're willing to write off should you lose and have the willpower to walk away. In the same vein, set a reachable target amount to win and when you do, grab your profits as an investor would.
7. Only Play Low limit Games:
Low limit games are essentially games with a lower risk. It stands to reason that if you have a lower gambling budget, it would be advisable to follow this rule. That is to say, and if you have $100 with which to play, it will make sense not to pay a $25 minimum bet game because the odds of winning would be significantly low.
8. Study the House and Game Rules:
Take time to do your research. It may seem tedious, but understanding the rules gives you an edge that is valuable and improves your overall gaming experience. Read tips and tricks from gambling professionals.
9. Freebies:
It is important to note that almost every online gambling establishment offers both veteran and novice players acquisition and retention bonuses and promotions. For newbies, it is advisable to take up the welcome offer if wagering requirements are relatively low simply because it gives you a kickstart to your gambling career. The bonuses are typically either deposit bonuses or free spins, affording players match offers to double their initial deposit or actual freebie spins that require no upfront cash at all.
10. Divide your stake into 3 or 5 portions:
Many online gambling platforms allow you to divide your deposits up into portions whereby you don't have to transfer your entire deposit amount into your gaming account. Dividing your stake helps with overspending. The way you budget your monthly income across expenses and savings should be how you want to budget your gambling stake across games.
11. Addiction is real:
One of the main reasons for the immense growth in the gambling industry over the years is mainly due to the addictive nature of this type of entertainment. That being said, players should be fully aware of the reality of winning and losing before engaging in such activities. Do not let your emotions get the best of you. Play with your head and not your heart.

Top Cashback Casinos for USA
★

9.4 Rating

---

$7,777 Bonus

★

9.3 Rating

---

$2,500 Bonus

★

8.9 Rating

---

$2,500 Bonus
Conclusion:
Just like any other business in the entertainment industry, gambling too is run on a profit. If you take anything from this article, remember this – set realistic expectations and limits you can live with. Have fun but always remember to gamble responsibly.