Adults have a ton of options when it comes to how they spend their free time and plenty of them love to get their gamble on at casinos. The excitement of risking a bit of money to potentially hit a jackpot is unparalleled. No other pastime offers someone the opportunity to walk away with more money than they started out with. These enjoyment factors are true both for live (in-person) as well as online gambling. All of this notwithstanding, the question persists: is online gambling right for you?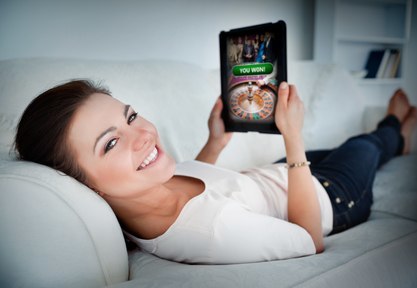 How Much Time Does it Take?
If you're considering taking up online gambling as a hobby, the first thing for you to consider is how much of your free time it will take. Like a lot of things, the answer truly depends on you. Similarly to the habits of people who buy a scratch-off ticket once in a while, some players only play in small bursts, enjoying the quick anticipation and then walking away. Then there are players who dedicate more time to the hobby simply because they enjoy it even without hitting big.
The same holds true for other hobbies you'd choose to take up. For instance, there are some people who are into fantasy sports to the extent that they watch hours upon hours of sporting events on TV and even more time doing statistical research and analysis on their chosen teams and players before, during, and after the games. If you play a sport you may just head to the gym for a pickup game once in a while, or you could work hard to try and make the cut to play for a semi-pro team. Simply put, the amount of time you wish to invest in any particular habit is entirely up to you.
Types of Games Available
As mentioned, those who wish to take online gambling a bit more seriously need to first learn about all it has to offer. There are not only different games available, there are several versions and varieties of each game. For example, there are hundreds of differently-themed slot games and all game paytables are different; some offer bonus rounds, while others offer progressive jackpots. It quite literally pays to know what you're doing before you select a game to play.
The same holds true for other online gambling games, such as table games like blackjack, roulette, craps, and Casino Hold'em, scratch games, Live Dealer games, video poker, etc. Because of the diverse nature of online gambling, it's crucial that a player learns individual rules of games he or she is interested in before choosing which to invest their time and money in. The last thing you would want would be to start playing a unique type of blackjack and lose money because you weren't familiar enough with the game's rules.
★

9.9 Rating

---

$3,000 Bonus
Money Earning Potential
Though there are no guarantees in gambling, a player who takes the time to research the best bonus opportunities, play games with the highest payout percentages, and understand the importance of having a bankroll limit is better equipped to win a jackpot than someone who does little or no research before playing.
Most online casinos offer a number of bonus opportunities, but players can only cash in on these when the terms and conditions are fully met. Moreover, it would be wise to note which game on offer carries progressive jackpot winning potential. If you're looking to become an instant millionaire, it simply won't happen unless you're playing the right games that could reward you with 7-figure sums.
Beyond that, it certainly pays to sign up to play at the online casino that'll offer you the best Welcome Bonus promotion and terms for claiming that money. Some casinos wave big numbers like $5,000 FREE in your face, but make it impossible to qualify. Thus, signing up at an online casino that offers just a $1,000 Welcome Bonus (but which makes that money far easier to claim and add to your real money account balance) may be far more worthwhile.
All that said, there's significant money-earning potential in online casino gambling if you get on a hot streak and luck strikes you at the right moment. To have the best shot at making good money, it's best to educate yourself as much as possible both about the online casino and its games.