Gambling is pretty much all drama and suspense, so it's obvious that films about poker, blackjack and casino life in general would capture the high-intensity and unpredictability of games of chance. This year will see the release of The Gambler, an adaptation of the classic 1974 movie starring James Caan. The trailer looks amazing with the promise of gambling action.
In the meantime, here's a (very subjective) list of the best gambling movies in history.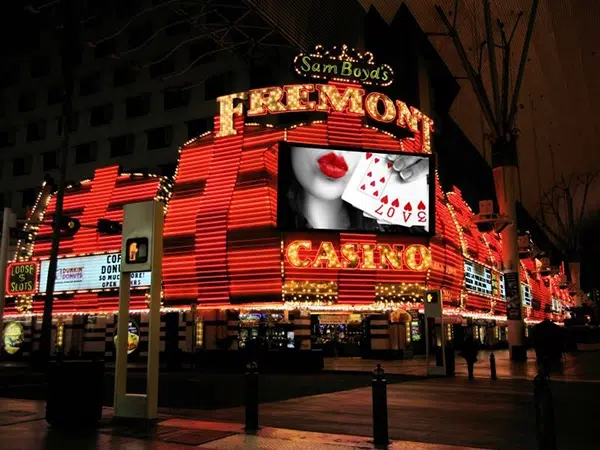 Director: Karel Reisz
Cast: James Caan, Paul Sorvino, Lauren Hutton
Alex Fred, interpreted by the amazing James Caan (Misery, The Godfather), is a literature professor who loves to gamble. Things get out of control when his debt continues to grow and he needs to get money from as many sources as possible to ensure he can pay his bookie and keep taking chances. The problem, however, lies deeper as his gambling is permeated by the unparalleled adrenaline of risking everything.
Rounders (1998)
Director: John Dahl
Cast: Matt Damon, Edward Norton, Gretchen Mol
After Mike, a college student, loses more than $30,000 in a poker match, he quits gambling to focus on his studies and career. But when Mike's friend Lester "Worm" Murphy comes back into his life, Mike is enlisted to help his friend repay a debt. Mike joins several poker tournaments until, finally, he manages to win in a no-limits, heads-up game of Texas Hold'em. Can Mike quit poker again after this win? Check out this quite realistic poker scene. Edward Norton and Matt Damon at their best.
The Cincinnati Kid (1965)
Director: Norman Jewison
Cast: Steve McQueen, Ann-Margret, Edward G. Robinson
This film is a win for two reasons: poker and McQueen. Travel back to the 1930s and meet Eric Stoner, an up-and-coming gambler known as the "Cincinnati Kid." Eric's fame takes him to New Orleans where he battles the best player in America, "The Man." Will the Cincinnati Kid be able to prove himself and win the title of best poker player in the country? This classic poker scene is all vintage McQueen. I love the feel and look of its bygone era.
Hard Eight (1996)
Director: Paul Thomas Anderson
Cast: Philip Baker Hall, John C. Reilly, Gwyneth Paltrow
This indie gem delivers excellent performances by some of the most successful names in Hollywood. In the film, gambling is a metaphor for dysfunctional relationship dynamics (misunderstood father figures, unlikely lovers, etc.). Its hypnotic quality pulls viewers in by exhibiting the compelling nature of gambling. Paul Thomas Anderson is a master filmmaker: if you haven't seen Boogie Nights, Magnolia or The Master, do yourself a favor and buy/rent them now. Just look at this amazing tracking sequence as one of the characters walks through the casino.
The Music of Chance (1993)
Director: Philip Haas
Cast: Mandy Patinkin, James Spader, Samantha Mathis
Based on Paul Auster's homonymous novel (highly recommended), The Music of Chance is one of the best and most intriguing gambling movies ever; unfortunately, it is also highly underrated. Jim Nash is a former fireman who decides to spend his rather large inheritance on a road trip. Along the way he meets Pozzi, a professional gambler who convinces Nash to pay for him to play against two millionaires. But when Pozzi realizes he's out of his league, he's forced to strike a deal ensuring the debts are repaid. Surreal and fascinating.
Bonus:
Director: Douglas Tirola
Cast: Karen Abbot, Peter Alson, Nick Brancato
This documentary shares the incredible history of poker, one of America's oldest games, and also explains why poker is currently in its second golden age. Cameos by celebrity poker aficionados like Matt Damon. After all is said and done, can poker be the only way to reach the American Dream in times of a financial crisis? Don't let the word "documentary" put you off this intense, hypnotic tale of risk.
Did we miss something? Feel free to tell us what your favorite gambling movies are in the comments.