Great poker players are not born with winning poker skills and probably don't have a burning desire to play 'No Limit Hold 'em' by the age of five. In fact, many of the top poker players in the world had chosen very different paths for their lives when they developed an interest in poker.
Here are three of those players.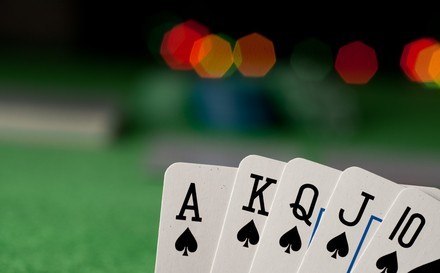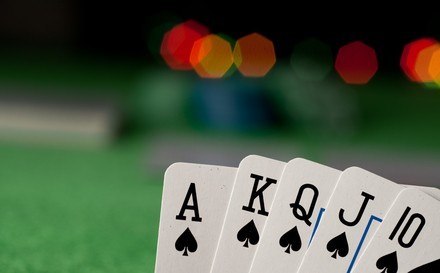 Sam Trickett
Sam Trickett wanted to be a professional soccer player (footballer) for as long as he could remember and it seemed as thought he was well on his way to the pros. Then in 2005, a hard tackle during a game handed Trickett a torn cruciate ligament in his knee along with an end to his athletic career. After that, he started going to pubs and making money playing small stakes cash games and freeze-out tournaments. The rest is history.
Today, Sam Trickett is one of the top British poker players in the world, with his winnings totaling $20,522,830. In 2011, he was named Best European Poker Player and the following year he finished second in the 2012 Big One for One Drop event, winning more than ten million dollars. Sam Trickett ranks number two on the all-time winners' list and is the fifth-highest poker earner of all time. However, despite all of these successes, he says he would rather play football than poker.
Net worth: $10 million
Joe Hashem
Joe Hashem was born in Lebanon, but moved to Australia and was a chiropractor for thirteen years. Unfortunately, Hashem gave up his practice after being diagnosed with a rare disorder that affected the blood vessels in his hands. Then he began to play poker.
Hashem started playing in casinos and on the internet, then he moved on to playing tournaments at the Crown Casino Entertainment Complex. World Poker Tournaments have earned Hashem most of his money, as he is known for big wins like the $2.2 million in one shot at the Bellagio Hotel. He is the twelfth wealthiest poker player in the world.
Net worth: $16 million
Antonio Esfandiari
His name was Amir and he was born in Iran in 1978. During most of his childhood, the war with Iraq had his family living in basements, just below constant bombings. With no other options, his father gave up everything and moved the family to the United States in 1988. They were completely broke when they settled in Northern California.
Amir had no idea what he was going to do with his life when he started college, but after one impressionable night of watching a bartender perform a few magic tricks, he knew he wanted to be a professional magician. So, at 19, Amir changed his name to Antonio and became a magician. When he wasn't working, Antonio would play poker for fun and actually started to make good money. It was his new interest in poker that prompted a friend to give him a copy of Lee Jones' Winning Low Limit Hold—after that, he quit being a magician; however, he did earn himself the nickname "The Magician" based on his past profession…and his poker skills.
At 25, Antonio won $1.4 million at the World Poker Tour event, making him the youngest player ever to win a WPT event. He entered the 'Big One for One Drop' WSOP event and won first place (aka $18 million and change). Then, another win: fourth place in a 'One Drop High Rollers No Limit' Hold'Em event and $1,433,438 in winnings.
Antonio Esfandiari is listed as the number one Live Poker and WSOP player in the world. Winning more than $23 million in events, he is the highest earner in live poker tournament history and is ranked number one on the all-time winners list.
Net worth: $25 million
These are three of poker's finest players who triumphed over rough beginnings and worked hard to make a good life for themselves and their families. It's not easy to overcome bad odds and know when to capitalize on the good ones. That, however, is what separates the good poker players from the world's best poker players.