The six of spades on the river gave you a full house that won the $50,000 first place payout in an online poker tournament. That $10,000 bet you placed on one hand of blackjack ended up being split four times, with two of the hands being doubled down. The dealer busts and there you sit with $60,000 on your account. Now the question becomes how much of your new-found fortune is actually yours? The way your winnings are handled is determined by you…and the gaming laws of your jurisdiction.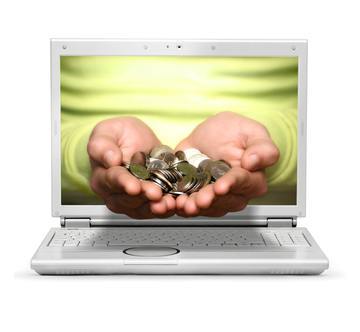 U.S. Gaming Laws
Black Friday to most of the U.S. population means deep discounts at retailers and holiday cheer. But Friday, April 15, 2011 for online poker players invokes much different feelings.
The Justice Department unsealed an indictment against the big three poker websites: PokerStars, Full Tilt Poker and Absolute Poker on that poker Black Friday. The government accused the websites' founders and eight others of, among other things, violating the 2006 Unlawful Internet Gambling Enforcement Act. The websites deceived banks by masking gambling transactions on credit cards so the financial institutions would process them as normal, according to the government. The indictment not only instantly shut down all three sites, but left the bankrolls of many players in limbo.
Prosecutors seized more than $150 million from the websites, most of which belonged to thousands of players in the U.S. and elsewhere. It took nearly three years, but recently some players were able to recover their money. Others are still waiting, however, as the process has been reported to be tedious and complicated.
Online poker is still illegal in the U.S. today, except for within the states of Nevada, New Jersey, and Delaware. Nevada and Delaware online players can also play against one another across state lines as the result of a partnership signed by the governors of those states in February of 2014. Few states specifically outlaw online gambling, but the statutes are ambiguous at best and not worth the risk. No individual has ever been prosecuted for playing poker or any other gambling online. Most offshore, real money poker and gambling sites will not allow U.S. residents to play based on their I.P. address.
European Gaming Laws
The 2007 Gambling Act in the United Kingdom handed all regulation of online gaming to the country's Gambling Commission. Once the organization issues a license to an online gaming outfit, people can legally gamble there. The European Union also is pro-online gambling and has cracked down on member states that have tried to circumvent its regulations.
The E.U. Court of Justice ruled in September of 2013 that Italy cannot block foreign online gaming sites within the country's borders. Germany and Sweden also tried passing laws limiting online gambling to state-run websites in 2008, but the E.U. quickly quelled both attempts.
Taxes
The U.S. federal government requires its piece of any pie you win. But some of it is out of their reach. Gambling establishments, online or otherwise, are required by the IRS to issue a W-2G form when your winnings exceed $600 or 300-times your original bet at horse and dog tracks; $1,200 for slots and bingo; and $1,500 for keno.
Poker tournament winnings exceeding $5,000 must also be reported. Most of the time the casino will withhold 25 percent before giving you the rest. In an effort to avoid the IRS entirely, some U.S. poker players play cash games only. Of course this is only effective if you choose not to report your losses as a tax deduction. Table games like blackjack, roulette, and pai gow are exempt from taxes.
The U.K. government enacted a 15 percent tax on all bets placed in Britain. The law is expected to go into effect on December 1, 2014. The Gibraltar Betting and Gaming Association, which represents online gaming firms based in that territory, is fighting the tax, claiming it violates E.U. law.
Latvia has a 25 percent tax on all gambling winnings. Most other E.U. member countries, as of 2011, do not assess taxes on gambling winnings, except for lotteries.
Protect Your Money
It's best to cash out immediately when you score a big win and top-up your account when necessary. Though another Black Friday is unlikely, the longer you keep large amounts of money in an online account, the better chance of it being manipulated in some way, shape, or form by government.
Remember, some players have been waiting more than three years to recover thousands of dollars seized by the government. Take this simple step to avoid being the next victim.