After the opening of a number of new Bitcoin-only casinos over the past 18 months, there has been some buzz about this virtual currency making huge waves in online gambling. Some commentators are quite enthusiastic and argue that Bitcoin online casinos will revolutionize the industry by escaping jurisdictional constraints. Thus attracting hordes of players from countries and jurisdictions where online gambling steps in a gray area regarding regulation. Multiple Bitcoin-only casinos such as bitzino.com, casinobitco.in, satoshibet.com and bc-casino.com are starting to emerge.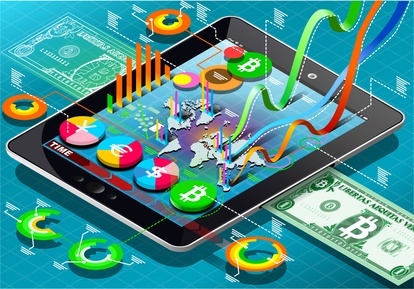 Throughout their now almost-20-year history, online casinos have faced numerous challenges regarding regulation and jurisdiction. Online gambling allows people from different places to gamble together, which has challenged regulatory frameworks related to games of chance. That is why an alternative currency seems to be the perfect fit for gambling. Bitcoin also allows for immediate deposits and withdrawals. Which means that gamblers have to wait less time to gather their winnings.
But will this currency become more than a novelty and change the outlook of online gambling forever?
Lets first describe how this software-generated currency works. Bitcoin is a peer-to-peer (P2P) generated crypto-currency whose main asset "is the promise of 'doing without' intermediaries such as banks, financial institutions or political authorities dedicated to monetary exchange and regulation." Precisely for that reason, this currency is still quite volatile. Exchange rates can drop or rise at any minute. Market fluctuations can negatively affect the value of a currency (as in the recent world financial crisis), but banks and government also provide an institutional backing that Bitcoins lack. In a way, having Bitcoins is risk-taking in and of itself. Gambling with Bitcoin involves both unexpected wins and unpredictable losses (risk-takers might enjoy the thrill!).
There were some early success stories for gamblers. Such as the one of a dice player who won 11,000 bitcoins in 2013 (at the time the equivalent of USD $1.3 million) playing in the online casino Just-Dice (by the way, the company's survival was in jeopardy after this payout). Bitcoin has also impacted other areas of the gambling industry. Emerging companies such as Bitcoin Lottery offer apps such as BetCoin Reels, "a mobile-compatible online slot machine. It features an intuitive and user-friendly design that can be accessed from any mobile platform". It also accepts payments in both Bitcoins and Litecoins. Interestingly, two Las Vegas land-based casinos, The Golden Gate Hotel, and The D Las Vegas Casino Hotel, accept Bitcoins as payment for rooms, as well as in gift shops and restaurants, as reported by Reuters. An Irish site called Predictious.com offers a prediction market where US users can bet on anything (the Oscars, sporting events, elections) using Bitcoins.
The Future of Online Gambling
So the question remains: will Bitcoin change online gambling? In short, the answer is no, at least not in the short term. Bitcoin's effect won't be significant unless it offers more certainty to users and companies. Contemporary online gambling is all about trust. Online casinos strive to build customer loyalty and brand affiliation, which are only possible if players feel their money – and their data – is safe. Bitcoins do not offer this certainty… at least not yet. As of today, Bitcoin casinos could be a good option for one of gambling experiences, but not so much for a more sustained engagement.
At the same time that Bitcoin casinos emerge, online gambling is becoming increasingly normalized in important markets. Many United States jurisdictions such as New Jersey are legalizing online gambling, and casinos can provide gamblers with certainty (many players still have nightmares over the infamous Black Friday!). As long as Bitcoin remains unstable, it is unlikely to have an everlasting effect on gambling markets. In a way, gambling on Bitcoin is a gamble in and of itself. For Bitcoin to change online gambling, its cultural and financial normalization is needed.