Site Updates – What's New?
We're always looking for ways we can make the site easier to use and faster to load, with more in-depth reviews and articles that keep you informed about online casinos and gambling. We've recently redesigned our site and restructured the online casino content you have come to love.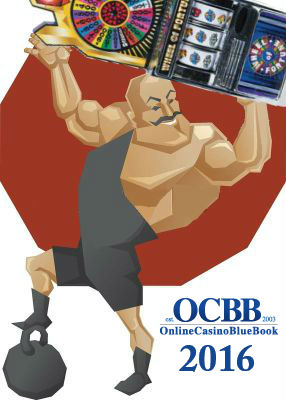 Here are just a few improvements:
Redesigned Look
We hope you'll agree that we have stepped out of our early '90s website shell and jumped into a more modern style of design.
Mobile Friendly
Not only can you load our site on your desktop but, also, on your hybrid laptop, iPad and Android tablet! We've made mobile access a priority for our users. So you can get the details of your favorite online casinos wherever you are.
Expanded Top 10 Casinos List
The top 10 list on the homepage is for people in a hurry and players who trust our selections. If you want more information, we've expanded the top 10 casinos list, including such additional details as payment options accepted, software download links, live dealer availability and legally recognized countries.
An Improved Reviews Page
To help you find all the casino reviews easier, we have made a reviews page with updated screenshots of all of the casinos that are available in your country. We even alphabetized them to help you quickly get to the casinos you want.
A New Search Page
If you need to search for casinos by particular metrics, we built our new review page with you in mind. You can now find casinos by type of games played, as well as bonus types offered. If you're in search of a casino, this will help you find it.
Better Reviews
Our reviews themselves have been upgraded to provide deeper insight, more customer reviews. With faster videos, more features and ratings, and that's not even including the sweet new layout. Yea we're kind of proud of the new site.
A Refined Education Section
We've always heard great feedback from our site users when it comes to our gambling education and game tutorials. We are thankful for your responses and want you to know we listened. We understand you hate clicking through pages as much as we do. So, we have cleaned house and consolidated multiple pages into stronger single page subject matter content. Whether you are looking for poker strategies, blackjack odds, or gambling terminology, we hope you will find the new education section even more helpful than before!
We hope it's evident that we want to be your one-stop resource for online casino reviews and gambling education for 2016. And, even though we have spent a lot of time in making this site better than the last version, we also hope that our users will continue to grow with us on our journey by giving us feedback so we can always keep improving.
So what are you doing still reading? Dig into the new site and tell your friends all about us, and oh, Thank you for being you!
Team OCBB