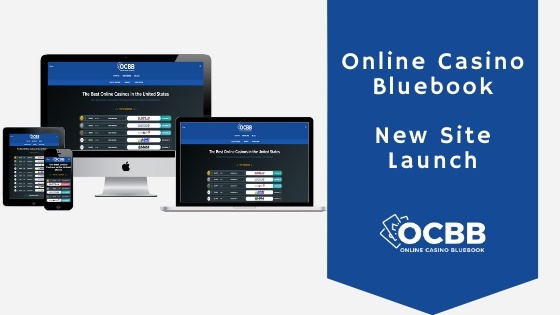 Welcome to our freshly updated site! We are dedicated and continually improving our website. We strive to provide reviews of the best online casinos. As well as helpful tutorials and all things related to gambling online. Here at OCBB, we are proud to share our newly upgraded website with you!
New Features
Redesigned Website & Blog
Redesigned Casino Reviews
New Casino Search Filters
Streamlined Top 10 Chart
Updated Blog Layout
Optimized for Mobile & Tablet
New Logo
Redesigned Website & Blog
We have redesigned our website from top to bottom. Every page has been optimized and dialed in! Our blog has also been updated and has a clean new look. We have improved the site navigation overall.
Improved Reviews
All of our casino reviews have been revamped. It is easier than ever to navigate all our reviews. We have kept the same trustworthy reviews and have added even more information for our visitors.
New Casino Search Filters
One of our favorite new features is our improved casino review search filter. You can now quickly search by game type as well as bonus type. Search by casinos that specialists in game types such as baccarat, bingo, blackjack, craps, poker, and more. Bonus types are also searchable. Search for cashback, free spins, no deposit, and reload bonuses.
Streamlined Top 10 Chart
We have decluttered and reorganized our top 10 favorite casinos. It's easier than ever to navigate the top casino reviews on our site. It's simple to find the highest rated casinos. As well as all the details and bonus offers for the top online casinos.
Optimized for Mobile & Tablet
The mobile version of our site is slicker than ever. Visitors can find the same quality reviews and everything else our site offers, from their mobile devices and tablets. Our site is accessible on the go and loads quickly.
New Logo
While we love and still have fuzzy feelings towards our previous logo, it was time for an upgrade! Our new logo has been modernized and better represents who we are and where we are going.
We hope you enjoy browsing all the fantastic casino reviews, tutorials, and resources on our site! The site loads faster than ever. We plan on continually improving to help you find everything casino related right here. We would love to hear your feedback.