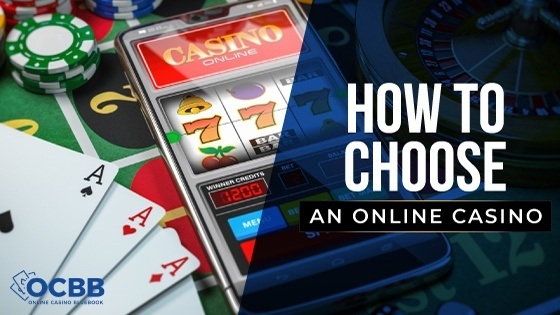 If you're looking for an online casino to play at, you might be feeling overwhelmed by all of the options. They seem different and, yet, they also seem the same. It's not easy to make the right choice, but luckily here are a few tips to help you. Let us help you feel less confused and more confident in your decision.
Below are 3 Quick Tips on how to choose an online casino.
1. The Casino Accepts Players in Your Country
The first thing you want to make sure is that the casino allows players from your country. The last thing you want is to be unable to claim your winnings or make a withdrawal because of your location.
To find out if the casino accepts new players in your country, you might want to have a quick online chat with their customer support. If they have an affirmative answer, make sure you screenshot it and save the image.
Due to different laws, casinos might not accept players from every country. There might be an instance where the casino allows you to make an account and start playing, but will not allow for withdraws without proof of residence. This could mean that you deposit money into a website that won't allow you to withdraw the funds due to your location. So, this is why it's imperative to ensure the casino accepts players in your country.
2. The Casino Has a Good Regulator
If you didn't know, casinos have to be officially operated by a specific country or territory. A lot of times, you'll find an international online casino, but keep in mind that it is operated centrally in one country. This means that the laws and licensing for the casino operating are also specific to the country.
This won't matter to a lot of players, but when problems arise, it can get a bit confusing. Essentially, the casino has a regulator who issued the license to the online casino, which allows them to operate. If there's a problem of fraud where the casino won't pay out your winnings, the only option you have is to work with the regulator.
If the regulator is good and impartially investigates the complaint, you are in a good spot. On the other hand, if they don't let you submit a complaint or contact the casino, you may have just lost your money.
3. The Casino Has a Good Online Reputation
Another crucial thing to keep in mind is what kind of reputation the online casino has. Remember, there are scammers in the world who are looking to cheat and steal. To avoid being the victim of an online casino scam, make sure you do some homework.
A couple of online searches will show other players' experience with the casino. If there are a lot of legitimate reports of scamming or having money stolen, you should be hesitant. Of course, some people will voice fake complaints online to try to tarnish a casino's reputation, so make sure you take each review with a grain of sand.
Conclusion
Ultimately, you want to make sure your money is safe, you're free to have a good time, and you enjoy online gambling. Before picking a new casino to explore, you want to make sure they fully accept new players from your country and will allow you to withdraw your money. Next, you want to make sure the casino has an excellent regulator to help you if things get sticky. Finally, you want to make sure the casino has an acceptable overall reputation. These three steps are the first things you should do before starting at a new online casino.