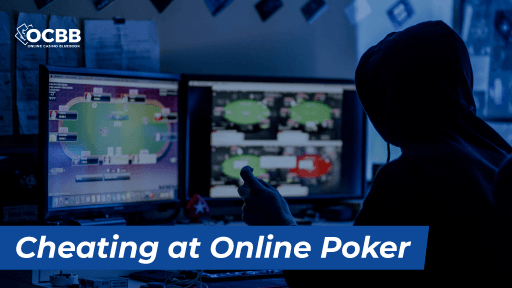 Poker is the world's most popular card game. According to some sources, more than 100 million people worldwide enjoy playing poker regularly – both professionally and for fun. It combines strategic challenges with psychological elements and is, therefore, both a strategy and social game.
The game of poker requires a foundation. Only when that foundation and all of the structural elements are in place can you add the decorative touches. Before you get carried away with the fun of playing online, you should always research all of the potential dangers to avoid being cheated. Even though generally, poker is a safe game, please see below a detailed breakdown of 5 different ways in which you could possibly be ripped off online.
Collusion:
The act of collusion refers to two or more players covertly teaming up to increase one player's chances of winning. Colluding at a poker table can be time-consuming and challenging and usually done at higher-limit poker tables. When playing online, hole cards and plays can be shared via phone, etc.
There is another, less implicit form of collusion too. This happens between experienced players at the bubble of a tournament, who team up to force other smaller stack players to be eliminated. Collusion is a clear case of fraud and is prohibited by poker rooms in their terms and conditions.
Poker Bots:
These bots are essentially poker-playing computer programs that reduce your chances of winning drastically. One of the most popular known bots is Polaris, and programs such as these are very sophisticated and simulate human interaction, making them very hard to trace or point out. Luckily, there are a couple of ways to spot a poker bot, for example:
Prolonged online play without breaks
Consistent and consecutive winning hands
Reaction times and mouse movements
Background programs
★

8.8 Rating

---

$3,750 Bonus

★

8.7 Rating

---

$7,777 Bonus

★

8.7 Rating

---

$3,500 Bonus

★

8.7 Rating

---

$7,000 Bonus
Ghosting:
Ghosting is one of the most well-known methods of cheating. It affects both land-based and online poker establishments. This is when a player advises another in an ongoing poker tournament or game. Having a live coach reduces the risk of tilt significantly. In live tournaments, ghosting is strictly prohibited, and it can prove to be quite challenging to avoid when playing online.
Multi-Accounting:
Online Poker rooms forbid players to open more than one real money account per person at their poker site. Opening several real money poker accounts at a single site gives them an unfair advantage since they can pose as different players in a poker game to help increase their chances of winning. This is called Multi – Accounting, and a player who gets caught will is suspended, and any bankroll will be retained.
Super-User Accounts:
After a massive scandal in 2007 (whereby an employee at a well-known poker establishment with a super-user account was able to access the poker server of a gambling site and see the hole cards), incidents like these have never happened again. The gist of it is that you could avoid losing any hands by seeing the hole cards of opponents. Such players will know exactly when to fold, raise or go all in.
We hope that this information has helped make you more knowledgeable on the various methods used to cheat. Although you can do little or nothing to avoid falling victim to some of these methods, you can still enjoy a safe and fair gaming experience at most trusted poker sites.
Always ensure that a reputable and strict gambling authority licenses the poker site you choose. Slots.LV Casino is our top pick for a reliable and trustworthy casino. They offer a fantastic selection of online poker games.