Many poker terms have infiltrated the English lexicon over the years. It's not uncommon, for instance, to hear people talking about having to "go all in" on an idea or "raise the stakes" in real-life situations. More mathematically-minded professional poker players even talk about whether non-poker decisions they've made were "+EV" (expected value) or not. When you think about it, a lot of poker skills can be applied to your life away from the felt. Here are a couple of examples.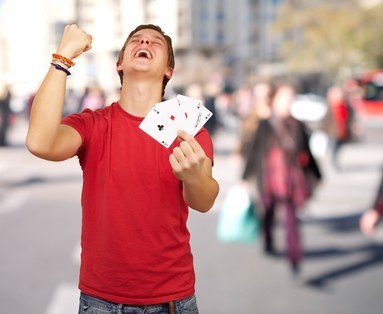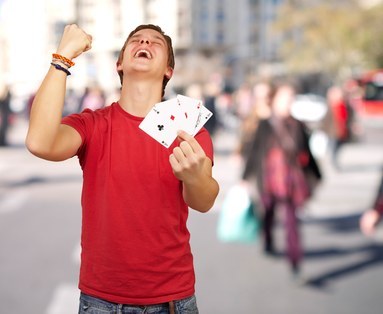 Job Interview
It's difficult to think of a real-life situation that's more akin to playing poker than a job interview. You're sitting there, heads-up with an "opponent" who you must impress in order to "win the game." Many of the questions (moves) fired at you will require a certain level of finesse and expertise to answer. Some of your answers might be semi-bluffs (e.g., you might exaggerate somewhat on your achievements to gain favor with the interviewer). However, a smart player (interviewee) knows not to throw a complete bluff regarding experience, as a good job interviewer could possibly see right through it and "look you up." (Literally. You could claim one thing, but a simple Internet search is right there with the truth).
Assuming you've passed all the tests and are an acceptable candidate, another poker-like phase comes up: the salary negotiation. Naturally, you're trying to get the most value out of the company before agreeing to sign (call) and, at the same time, the company is pushing you to stop "raising the bet."
Our Favorite Poker Casino
★

8.8 Rating

---

$3,750 Bonus

★

8.7 Rating

---

$7,777 Bonus

★

8.7 Rating

---

$3,500 Bonus
Buying a House
The right poker skills are key for properly navigating the housing market. In poker, better players know that they need to pick their spots; when faced with tough opponents, you need to be able to attack and make moves at precisely the right times in order to grow your chip stack. A key ingredient to being able to do this effectively is the virtue of patience. Not having enough patience may lead to a slip-up at the wrong time, which could cost you a fortune.
Similarly, in the housing market, if a buyer can't wait patiently until prices stabilize or a looming bubble eventually pops, they could be paying dearly for purchasing a home at the wrong time.
Conclusion
Job interviews and housing markets are just two of many situations in which knowing how to use solid poker skills in life can be extremely beneficial. Others include dating, shopping, eating out at restaurants, finding good deals online and much more.
As anyone who has ever played poker knows, the better a player you are, the better a chance you stand of having more chips at the end of play. Be sure to hone your poker skills enough to know how you can apply them away from the table and see what happens; you'll probably see your fortunes improve on a number of levels.