Last year I wrote an article predicting what 2015 would hold for the world of online gambling. Some of these predictions approached reality, while others were perhaps a tad too optimistic. Let's revisit and analyze my predictions from 2015 and see what's in store for online gambling in 2016.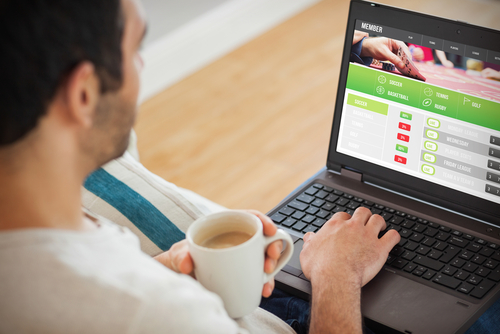 Gambling Through Social Media
To begin with, industry insiders had high hopes for the regulation of gambling through social media sites, such as Facebook, where the social game giant Zynga made considerable profits. However, Mark Zuckerberg had other plans in mind. The company focused on developing virtual reality technology after it spent $2 billion USD on acquiring Oculus Rift. Facebook also focused on redesigning the dynamics of its core platform (I am sure you have noticed the new reactions you can add to posts), leaving little room for the development of gambling enterprises. In addition, the fact that Zynga, one of the main forces behind social media gambling, has been facing severe financial difficulties does not help.
Legalization of Gambling
One of my other predictions involved the legalization of online gambling in more U.S. states. Even though there was some progress in California, Illinois, Massachusetts, Mississippi, New York, Pennsylvania and Washington, the final steps toward the establishment of a solid online gambling industry in these jurisdictions still needs to be taken. One of the big roadblocks to the full legalization of online gambling is the current political environment because legislators are at an impasse while they wait for the results of the general election.
However, 2016 will be a busy year as the new political cycle approaches. The states where online gambling has been legalized (Delaware, Nevada, New Jersey and the U.S. Virgin Islands) made slow but steady progress in establishing a robust offer for players. These states also are making sure that interstate online gambling, which is easy for players to do but is illegal, doesn't become the norm. This is one of the biggest challenges for lawmakers.
Bitcoin
Last year was good for Bitcoin-based online casinos, and 2016 promises to be just as prosperous. Since there were considerable fluctuations in currency values in many parts of the world throughout the year, Bitcoin gambling was a sought after option by many players. However, Bitcoin is an unstable currency with no real financial backing, which makes it a double gamble. Bitcoin gambling will remain a risky but popular business in 2016.
Gambling Mobile Apps
Just like in 2015, mobile casinos will continue to grow in 2016. Android apps will continue to be the dominant force in the market because its system is more flexible and the Google Play store is not as restrictive as its Apple counterpart. Even though Apple's mobile devices (iPhone and iPad) are still a step ahead in terms of features and technical innovation, they make it much harder for developers, particularly online gambling companies, to offer new products.
Mobile casinos will continue to emerge, particularly from developing countries like India and the Philippines. These countries have armies of programmers who code games for consumers in countries like the United States and Great Britain.
Consolidation of Gaming and Gambling
The main development in online gambling for 2016 will be the consolidation of the gaming and gambling industries. The dark horse of the industry is the video game giant Atari. The company is placing high bets on its gambling enterprise, Atari Casino, which offers scratchcards, table games and slots. Atari will lead the way for other video game companies to join the highly profitable online gambling market. Online gambling is increasingly using the know-how and expertise of video game professionals to create immersive platforms and experiences.
Other video game companies, such as EA Sports, will continue to develop mechanisms that will allow players to bet on sports video game matches. Gambling and video gaming will become even better buddies in 2016.